Construction is continuing at Maggie Daley Park throughout the winter.
All topsoil removal has been completed in Peanut Park and in Daley Bicentennial Plaza. Subsoil removal is 50% complete in Daley Bi. To date, 21,000 cubic yards of topsoil and 38,000 cubic yards of subsoil have been removed and are being stockpiled in Peanut Park for future reuse. Tennis court removal is 50% complete as well as the existing waterproofing system over the garage deck.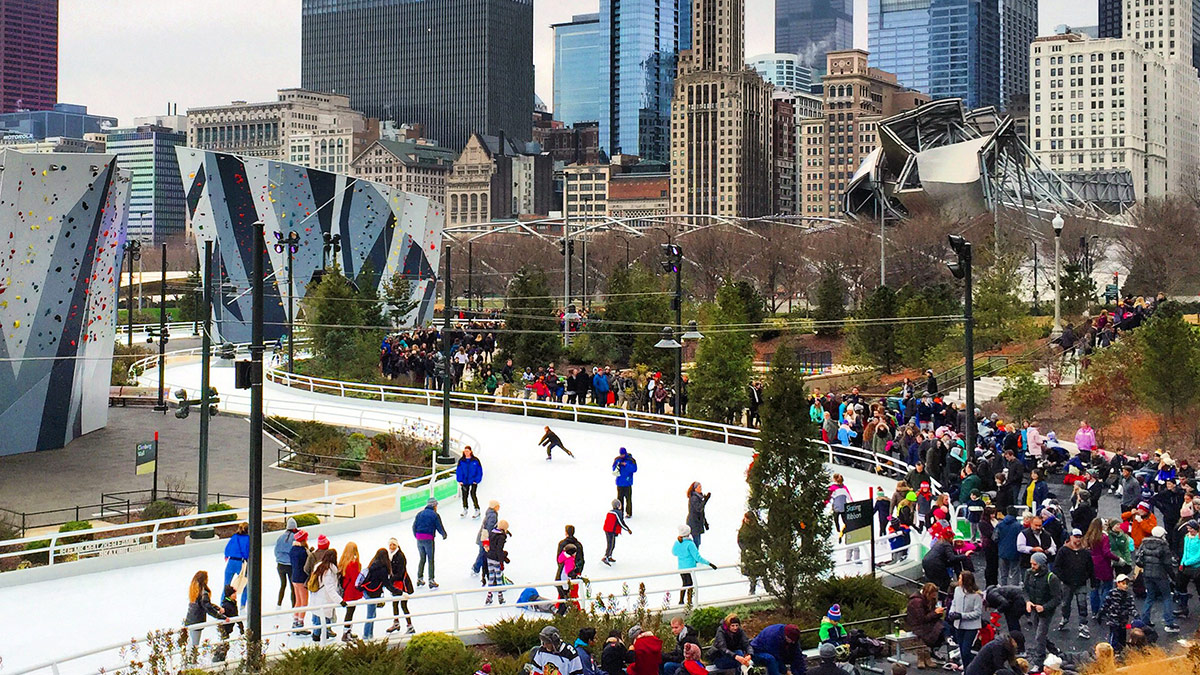 Forthcoming construction activities will include the continuing removal of the subsoil, the remaining tennis courts, existing concrete and waterproofing system.